Hello, primarily, I want to introduce myself. My name is Hannah, I am from Korea and I am a student.
I was planning to study at BSEC for 3 months and now I have more than a month left to study.
To begin with my story, when I arrived in The Philippines, I've already been to Australia for 9 months. You might be curious from my situations. Because, many of them, who are (is) looking for a language academy, aim for English improvement.
To tell the truth, although I had been included in Koreans/people who need to speak in English well, I was totally not good at it (English) and hated it. For overcoming, I decided to go to Australia. I set my goal to use English fluently. And at that time, I thought "I can survive from job hunting in Australia." but it was extremely hard. Could you imagine that a girl was alone stuck in an airport for 3 hours,because the girl couldn't understand their speaking at all? She was me.
It was just the beginning of hardships. The employer wanted men or women who can fluently speak in English, I was just a Korean. I couldn't get a job for more than a month. To survive, I had to speak English well.
After 9 months, I had some job, earned money and could speak in English.
But my English ability was just surviving English, that's all. It's not enough for my aim, I needed to learn English more.
After that, I started searching about The Philippines' language school. Regarding my friends' recommendation and condition of reasonable prices, locations, lectures or study system, I compared many academies, and I made a choice, I chose BSEC. My friends' recommendation (They are studied BSEC before.) was a big deal, but without the reason, I would choose/select BSEC. I have several reasons for my decision.
​First of all, a good quality of lecture - I have choices to select many good topics, books, teaching styles and teachers, who have experience of several years of teaching and they are young, smart, and kind!
Secondly, the location of Bacolod City – it is one of the top cities for foods and low prices, it has clean air to compare with other cities.
​Thirdly, reasonable prices to study - I felt pressured for money. But to study, BSEC academy fee is cheap.
As the last thing, I have some tips for someone who is looking for a language academy. You should study basic grammar yourself before arriving here, check every event in BSEC, and set what is your goal for this journey. For examples, English speaking experience or your English test score or making foreign friends or surviving in other country.
​
​Thank you for reading my long story.
​Hannah Kim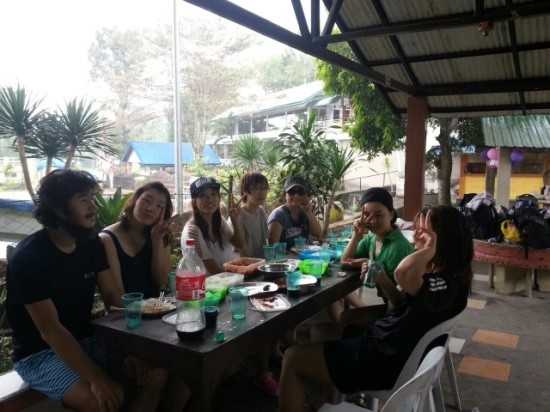 네이버 블로그 : http://blog.naver.com/bsecacademy
BSEC 페이스북 : https://www.facebook.com/bsecacademy